Board Of Directors
Lewis Williams, Founding Director and Chair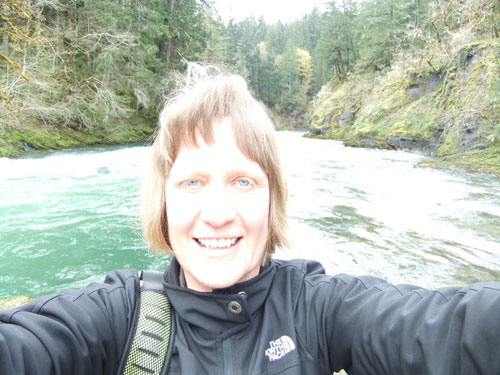 Ko Mataatua te Waka, Ko Mauao te Maunga, Ko Tauranga te Moana, Ko Ngai Te Rangi te Iwi,
Tihei Mauriora! Born in Tamaki Makaurau (Auckland), Aotearoa New Zealand, Lewis is a scholar, community organizer, and social innovator. Of Ngai Te Rangi and Scottish (Isle of Arraine) origins, she is committed to the resurgence of Indigenous communities and worldviews and recovery of Indigenous ways of being within all peoples in ways that contribute to human-planetary well-being. This ethos has been key in guiding her work over the past decade in particular, and includes her founding of the Koru International Network (KIN), the publication "Radical Human Ecology: Intercultural and Indigenous Approaches" (2012, 2016), and her previous work as an Associate Professor of Indigenous Studies at the University of Saskatchewan. She is currently working on a book "Intergenerational Resilience as a De-colonial practice" and is particularly interested in the role of Indigenous Feminist ontologies within this work. In a previous professional life she founded the organization Women Experiencing Eating Difficulties and helped to co-found a women's centre at Carrington hospital, Auckland. More about Lewis can be found at www.kalewiswilliams.com
Tracey Bunda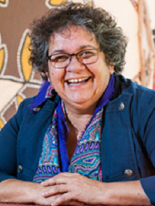 Professor Tracey Bunda is a Ngugi/Wakka Wakka woman and the Head of the College for Indigenous Studies, Education and Research at the University of Southern Queensland. She has three decades of experience working in Aboriginal and Torres Strait Islander higher education. Professor Bunda will, in March 2018, be a Distinguished Visitor at the University of Auckland, New Zealand. She is currently working on 2 books that address 1. Research through and with stories (as co-author with Louise Phillips) and 2. Activist voices of marginalized (First Nations and coloured) women from the US and Australia (as 1 of 4 editors). Both books will be available in 2018. Professor Bunda's research
investigates the intersectionalities of race and power and she is particularly interested in the ways in which Aboriginal women's agentic power can be brought to bear.
Iain MacKinnon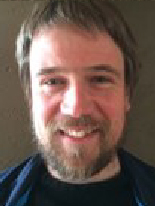 Iain MacKinnon is a Gael who belongs to a crofting family and to the Gaelic culture indigenous to the Highlands and Islands of Scotland. He has chosen to spend time learning from cultural elders and his approach is rooted in, and draws inspiration from, the transformative power of Gaelic song, music and indigenous knowledge. He is a research fellow at the Centre for Agroecology, Water and Resilience at Coventry University where his work focusses on the politics of how land is governed in the Highlands and Islands of Scotland. As well as academic publications he has contributed in a range of media on aspects of the area's history and culture – particularly in relation to land and indigenous knowledge. A key aspect of current work being prepared for publication is an analysis of the Highlands and Islands as a site of historical colonisation. Iain believes that understanding the area's longstanding and underlying imperial power relations and concomitant attitudes may be vital to properly understand and negotiate political contestation in the Highlands and Islands today.
Oliver Schmidtke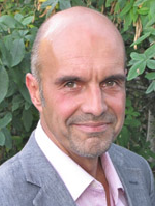 Oliver Schmidtke is the Director, Centre for Global Studies and a Professor in the Departments of Political Science and History at the University of Victoria where he also holds the Jean Monnet Chair in European History and Politics. He received his PhD from the European University Institute (EUI) in Florence. He taught at the Humboldt University Berlin before joining UVic in 2000 and has been a visiting scholar at Harvard University, Bonn University, the European University Institute, and Hamburg University. Oliver Schmidtke's research interests are in the fields of comparative European politics and contemporary history, European integration, the political sociology of migration, integration and ethnic conflict, and the role of identities and collective memory in modern societies. His most recent book publications are: Falge, C., Ruzza, C. and Schmidtke, O. (2012). Giving New Subjects a Voice. Political and Institutional Responses to Cultural Diversity in the Health Care System. Ashgate.
Kikila Perrin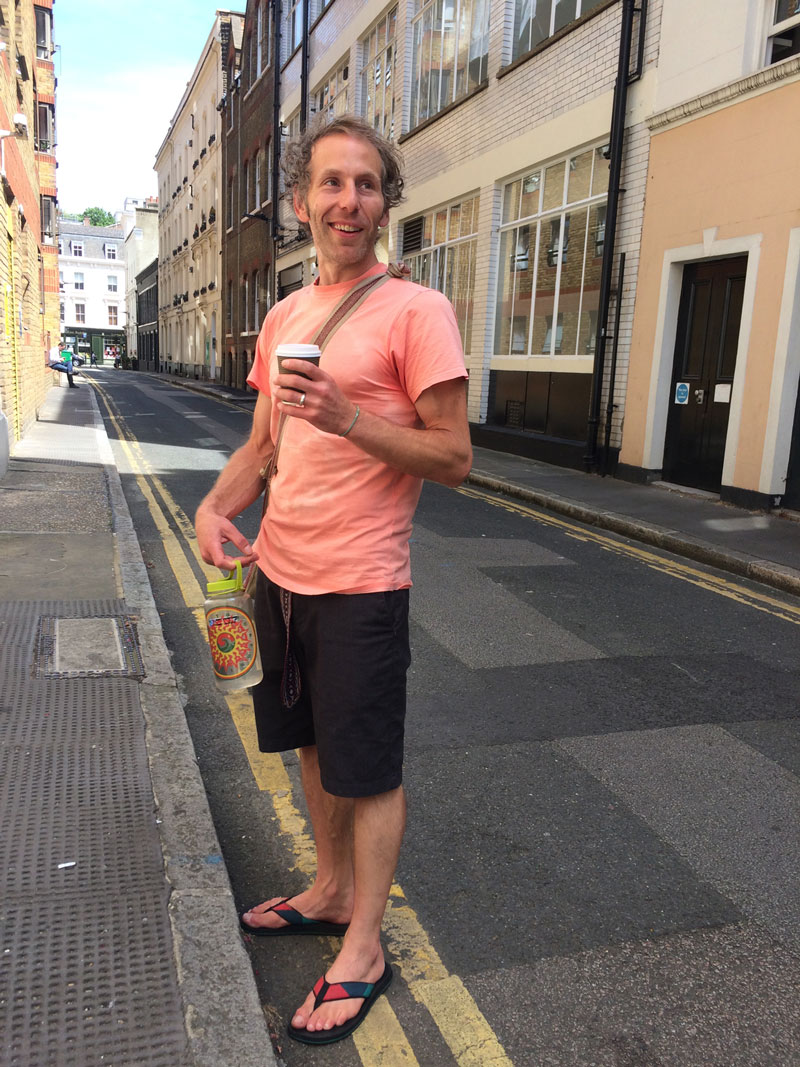 Kikila is a settler of primarily western European descent, and grew up in Osheaga (Montreal, on traditional Mohawk territories) before moving to Matulia (Victoria, BC, on the traditional territories of the W̱SÁNEĆ and L'kwungen peoples) with his partner in 2015. He holds a Masters of Arts (Cultural History) from Concordia University, where he was an associate with the Centre for Oral History and Digital Storytelling (2011-13), and a member of the Graduate History Students Association Mobilization Committee during the Quebec Student Movement of 2010-2012. Having worked as a volunteer in Gulu, Uganda, and in Aotearoa where he performed an ambassadorial role for the Soul Surfers Foundation, Kikila became deeply impacted by the concept of decolonization, and through those intercultural experiences, seeks to work towards decolonization on Turtle Island through his participation in AIR. He has served on the Editorial Advisory Committee for the Graduate History Review (UVic) since 2016, is a member of an Indigenous Solidarity Working Group, and a development officer for the Nature Conservancy of Canada. Kikila passes his time surfing and playing music.

Arianna Waller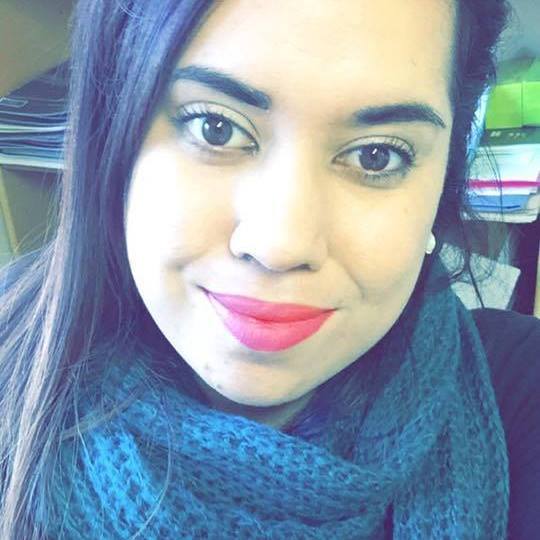 Ko Mauao te maunga, Ko Tauranga te moana, Ko Ngāi Te Rangi me Ngāti Ranginui ngā iwi, No Tauranga moana ahau. Tihei Mauriora!
Arianna is from Tauranga and has tribal affiliations to Ngāi Te Rangi and Ngāti Ranginui. She completed her thesis http://hdl.handle.net/10289/10735 in 2016 and works as part of the Māori Health Workforce Development Unit at the University of Otago, New Zealand. Arianna is passionate about Māori youth development and actively participates in indigenous advocacy and research. Her background is in sociology, policy and community based research.
Fergus Walker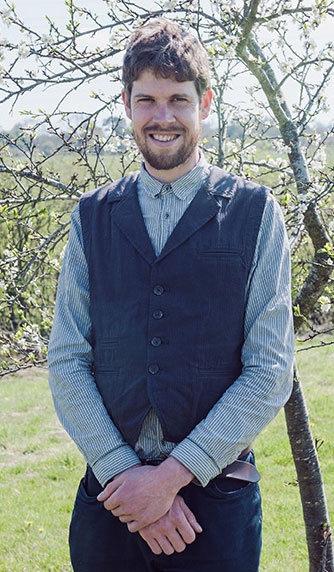 Fergus Walker grew up on the family croft on the Isle of Skye before going on to study boat building and product design. He coordinated the Seed Truck - a Scotland-wide mobile education programme run by sustainable food project the Fife Diet - encouraging people to explore their food culture by producing their own food. He is co-founder of Common Good Food, a new charity helping set up community-run food production across Scotland and developing training and tools for Scotland's new crofters.
Patience Elabor-Idemudia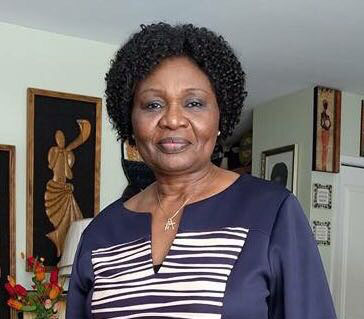 Dr. Patience Elabor-Idemudia is a Professor of Sociology at the University of Saskatchewan since 1995. She obtained her PhD degree in Sociology from the University of Toronto and her MSc. Degree (Agricultural Extension Education) from the University of Guelph. Dr. Elabor-Idemudia teaches in the areas of race relations, International development, Gender, Immigration studies, and transnationalism. Her research and published works have focused on the rights of Immigrant women in Canada, Minorities in the Academy and trafficked persons especially African women and children. She has authored a number of journal articles, monographs, book chapters, and technical reports. At the international level, Dr. Elabor Idemudia spent two years working with the United Nations (ILO) in West Africa (Nigeria, Ghana, Serra Leone, and Liberia) combatting human trafficking of women and girls. She also worked with the International Fund Agricultural Development (IFAD) addressing malnutrition issues among women and children in three East African countries (Mozambique, Kenya and Zambia). In addition, she worked with the Center of Concern (New York), Bread for the World Institution on Hunger and Development (New York), Canadian Institute for the Advancement of Women and the Association of Women in Development (AWID). At the local level, she served on boards of local non-governmental organizations (Saskatchewan Intercultural Association, Saskatoon Open Door and the Inter-Church Coalition on Africa) which dealt with local and international constraints facing immigrant and refugee women and their resiliency.
Danielle Alphonse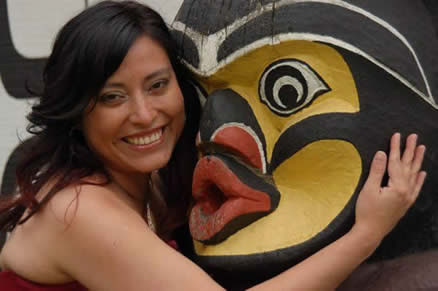 Danielle Alphonse is the British Columbia Regional Innovation Chair in Aboriginal Early Childhood Development. She holds a Master's in Educational Leadership - VIU, a BA in Child and Youth Care - UVIC, and an Early Childhood Education & Care Diploma - VIU.
Danielle is from the Cowichan Tribes, lives in Duncan, Vancouver Island and is faculty at Vancouver Island University. She has worked for many years in Aboriginal Education in early childhood/child care settings (infants and toddlers), First Nations Education (FNED) in Victoria working with children in kindergarten as well as high school level students regarding cultural awareness, and as an Aborginal Supported Child Development Consultant (ASCD) at a Victoria agency providing services to urban Aboriginal families. Danielle is in her fourth year as the BCRIC for AECD and is working on a number of exciting community-based initiatives.
Jeannette Armstrong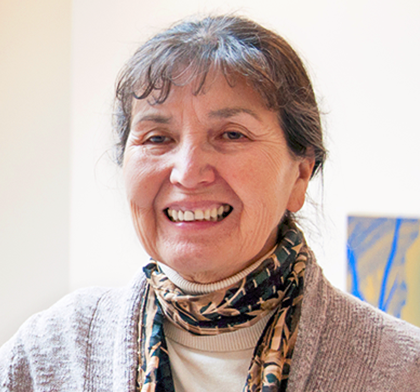 Jeannette Armstrong is Syilx Okanagan, a fluent speaker and teacher of the Nsyilxcn Okanagan language and a traditional knowledge keeper of the Okanagan Nation. She is a founder of En'owkin, the Okanagan Nsyilxcn language and knowledge institution of higher learning of the Syilx Okanagan Nation. She currently is Assistant Professor and Canada Research Chair in Indigenous Okanagan Philosophy at UBC Okanagan. She has a Ph.D. in Environmental Ethics and Syilx Indigenous Literatures. She is the recipient of the Eco Trust Buffett Award for Indigenous Leadership and in 2016 the BC George Woodcock Lifetime Achievement Award. She is an author whose published works include poetry, prose and children's literary titles and academic writing on a wide variety of Indigenous issues. She currently serves on Canada's Traditional Knowledge Subcommittee of the Committee on the Status of Endangered Wildlife in Canada.